Hours of Operation

Open: Tuesday – Saturday 9:30am to 3:00pm

Closed: Sunday – Monday
A Community Resource
Residential pickups of FURNITURE are ONLY AVAILABLE by appointment with a 6-8 week wait time.
FURNITURE & CLOTHING donation drop offs are NOT accepted on Sunday's or Monday's.
Contact donations@vegasrescue.org for details.
Please check back often for any further updates.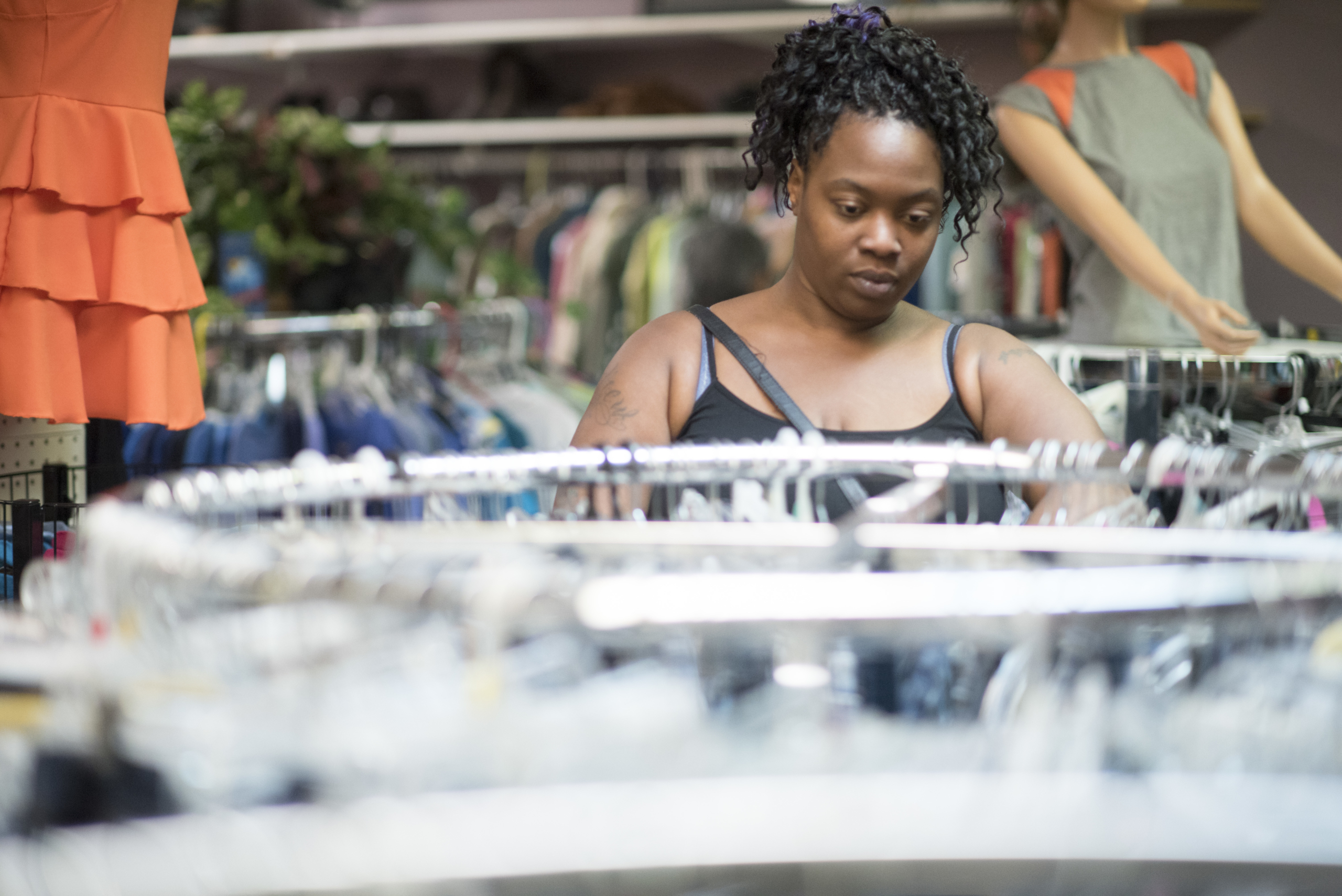 Donate or Purchase
Our Thrift Store is an important link between the community and those in need. Donated items are given away to the less fortunate, or sold to the public. Proceeds from the Thrift Store benefit services offered by the mission.
The Thrift Store carries a wide variety of items, including microwaves, TV sets, couches, chairs, other furniture, clothes, kitchenware and more. Our inventory is constantly changing, so visit often!
Promotions, Programs, and Information
Monthly Promotions
Saturday's – 50% OFF Clothing, Shoes & Accessories (Every other week sale)
(excluding furniture, electronics and select items)
Follow our Thrift Store Facebook page @ThriftStoreLVRM and our Instagram @thriftstorelvrm for weekly deals and news!
Donations
Furniture and clothing donation drop offs are NOT accepted on Sunday's or Monday's. We also cannot accept ALL donations being dropped off.  Any items unfit for sale that are left on our property cost us time & money to dispose of, therefore putting a large strain on our limited resources.
If you believe the item should be trashed then please take it to Republic Services for proper disposal. If you are a Republic Services customer and are current on your bills you can take items to the dump to dispose of them for FREE. For more information on what you can dump or recycle visit Nevada Recycles.
Click below for the list of items we do and do not accept.
Thrift Store Programs
$50 Furniture Program
Families and individuals moving into permanent housing can receive items to make their house a home

Items Include: A Couch, Loveseat and/or Chair & Kitchen Supplies (dishware & cutlery)*
Requirements: Must bring valid ID, a rent payment receipt or lease agreement and $50 cash or money order made payable to "Las Vegas Rescue Mission"
$5 Starter Kit Program
Dishes, pots and pans, silverware, etc.
*Items are chosen by LVRM based on our inventory
Note: Current wait time for approval and voucher is approximately three (3) weeks.